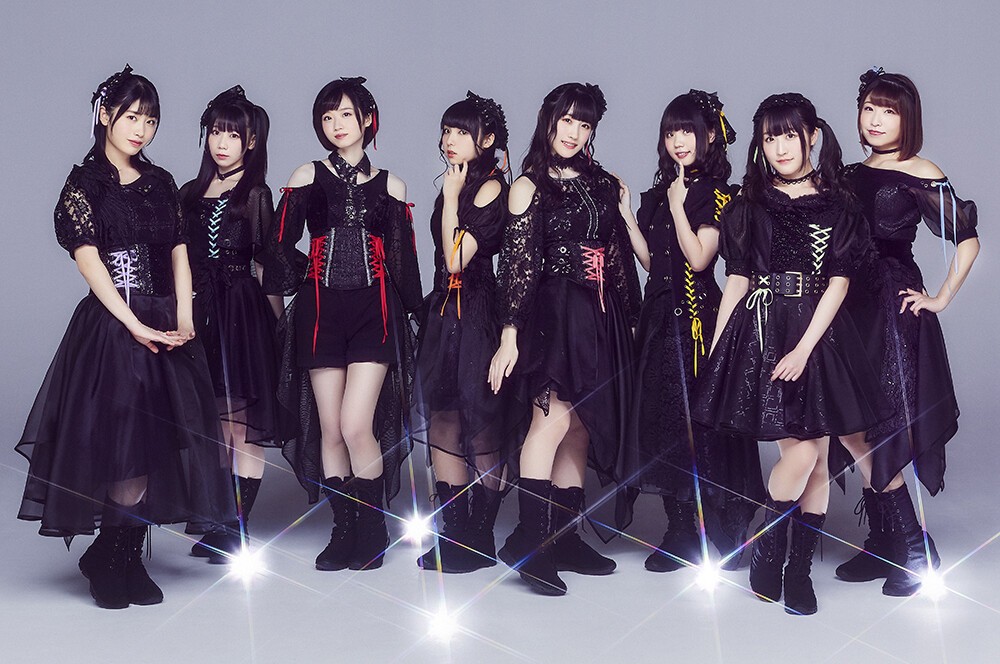 date_range 06.20 (Sat) 17:00 ⇨ 06.24 (Wed)
grade Anime / Idol / Rock
label

DIALOGUE+
ONLINE SHOW
DIALOGUE+ are scheduled to perform their first ever live concert and the show will be livestreamed worldwide. As well as a livestream of the main show (no audience), we will broadcast the closing party of the cast, and the after-party of the staff members where you might have a chance to hear backstage stories.

Date: Saturday, June 20, 2020 (in Japan time)
Time and ticket price:
(1) Main show (livestream) 17:00- : 3,500 yen (tax incl.)
(2) Closing party of the cast 19:00- : 1,000 yen (tax incl.)
(3) After-party of the staff members 20:30- : 1,000 yen (tax incl.)

[Payment method]
Credit cards, convenience store settlement, PayPal, WeChat, Alipay

Cast: DIALOGUE+
Yurina Uchiyama
Nene Hieda
Kyoka Moriya
Yuna Ogata
Ayaka Takamura
Satsuki Miyahara
Mayu Iizuka
Manatsu Murakami

Guitar: Hiroki Arai
Bass, Band master: Katsuhiko Kurosu
Keyboards: Jun Imai
Drums: Hiroyuki Suzuki
Manipulator: Kyoichi Shinozaki

Stickits* is also available for the commemoration of the event.
*Digital stickers that can be used during the livestream or archive viewing.
These stickers are illustrated and designed by Manatsu Murakami.
As a special campaign, 10 people from those who purchase Stickits can win the autographed items.

Official website: https://dialogue-music.jp/ (Japanese only)
Official Twitter: https://twitter.com/DIALOGUE_staff

Who are DIALOGUE+?

A music group of female voice actors with their hot debut song Hajimete no Kakumei! released in October 2019 which has over 500,000 views on YouTube.
In April 2020, their mini album DREAMY-LOGUE was released with all songs written and composed by Tomoya Tabuchi (UNISON SQUARE GARDEN). As a music group of voice actors named after their expertise in "lines" and "dialogue," they bring us the songs that take advantage of their skills. The characters performed by all eight members are appearing in the next-generation voice actor training game CUE!

- URL for a livestream can be viewed only with the purchased ZAIKO account
- You can watch the show with your ZAIKO account only. Sharing URL or posting it to SNS does not allow other person to watch the show.
- If you enter during the show, you can watch it live from that point. You cannot rewind and play it back during a livestream.
- Tickets can be purchased by 12:00, on Wednesday, June 24. After the livestream, ticket holders can watch the archive video until 23:59, on Wednesday, June 24.
- Regarding the viewing environment, it is greatly affected by the status of your Internet connection used. Please watch with the load on your line as low as possible.
- Viewing may not be smooth depending on your viewing environment. Please note that you can also watch the archive video after the show.
- We will take sufficient measures to prevent the virus and the concert will be performed on the venue with no audience. However, depending on the future situation of the spread of the virus, we might cancel the show or modify the performance content (performance method or setlist).